Meet Pittsburgh Foundation scholar Brooke AstonA college student wins high school scholarship.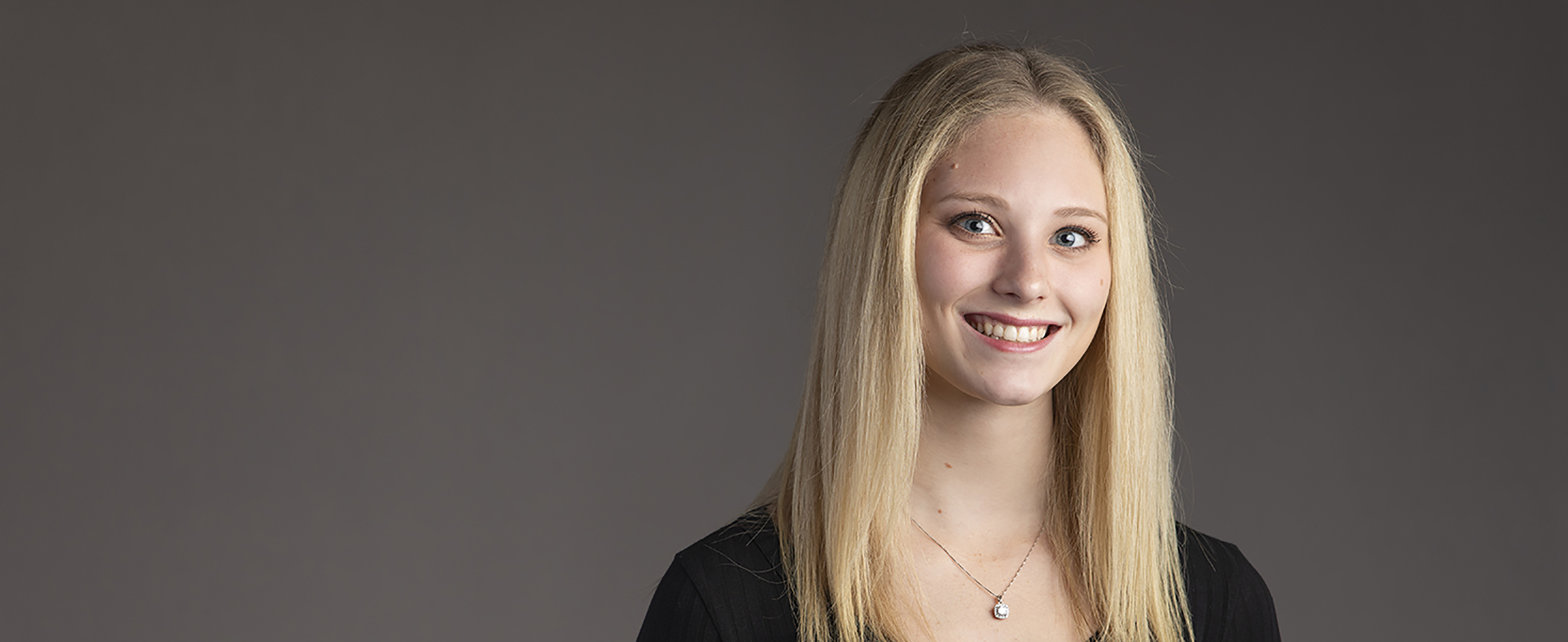 The We are FR Scholarship Fund was created at The Community Foundation of Westmoreland County, a component of The Pittsburgh Foundation, to promote seniors at Franklin Regional High School who have shown a commitment to the local community through service. Brooke Aston is a pharmaceutical student at the University of Pittsburgh and recipient of the We are FR Scholarship Fund, and discusses what drives her to pursue a career within the medical field.
Since high school, Brooke Aston had been thinking about a career in the pharmaceutical industry. Her interest started with a research paper on future professions that led her to taking many personality and career tests, the answers on the tests leading her to consider becoming a pharmacist.
"I entered job shadowing programs with workers in the medical field," says Aston. "Recently I've been interning as a pharmacy technician in my hometown. Through these programs I've been able to understand the pharmaceutical field and see the variety of occupations it offers."
Aston has also gained a personal understanding of why she is interested in the pharmaceutical sector within the medical field. 
"I love getting to help people day in and day out," says Aston. "I like the feeling of helping those in need behind-the-scenes through the pharmaceutical field, whether they know of my assistance or not."
Being a first-generation college student for Aston is a source of pride and of conflict. The biggest struggles in pursuing a post-secondary education for her have been the financial weight. Scholarship awards from The Pittsburgh Foundation have helped  reduce both pressures. When Aston graduates as a member of the University of Pittsburgh's class of 2024, she hopes to work in a hospital or pharmaceutical retail.
"The Foundation's We Are FR scholarship has helped with student debt," says Aston,"but also served as a confidence booster. It made me feel that I could accomplish something."
Aston's advice for other students applying to scholarships is to be authentic.
"The people who are awarded scholarships don't usually give the expected answers," says Aston. "When I applied to the scholarship for The Pittsburgh Foundation, I didn't try to sound perfect. Just be yourself and show them who you really are."
The Pittsburgh Foundation annually awards $2.8 million in scholarships annually to students seeking financial assistance. Information about scholarship opportunities offered by the Foundation, and the scholarship search tool and application, can be found at our website.