Small and Mighty: Anchorpoint Counseling Ministry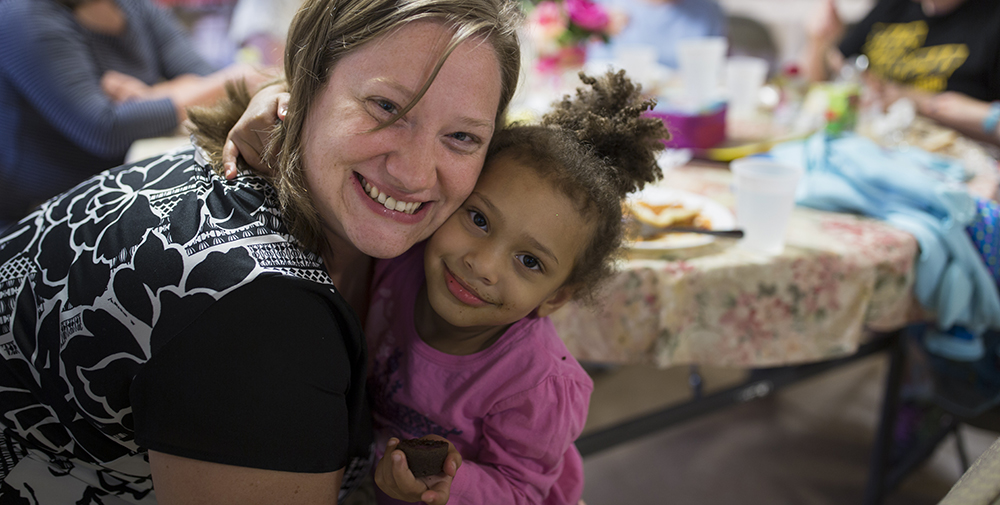 The Pittsburgh Foundation, through its Small and Mighty initiative, awarded $6,760 in 2019 to Anchorpoint Counseling Ministry. Anchorpoint Counseling Ministry, founded in 1966, is a non-denominational nonprofit for individuals and families across northern Allegheny and southern Butler counties.
The Small and Mighty grants program, an outcome of the Foundation's 100 Percent Pittsburgh organizing principle, awarded $308,821 in 2018 to 22 local nonprofit organizations with budgets of less than $600,000. Anchorpoint Counseling Ministry has an annual operating budget of $492,750.
Its mission is to assist residents with gaining access to mental health services and educational resources for both students and families. The grant will help Anchorpoint launch a Single Moms Care group in Bellevue. The group provides a therapeutic and educational space to support the mental health and wellness of 10 to 15 single mothers. The program will also provide family meals and child care.
In the first round of Small and Mighty funding, announced in March 2017, a total of $230,000 was awarded to 18 organizations. To date, Small and Mighty has awarded $879,000 in grants to 40 organizations.
To learn more about Anchorpoint Counseling Ministry, visit https://www.anchorpointcounselingministry.org/
You may also read a story about Anchorpoint Counseling Ministry as a Critical Needs Alert grantee: https://pittsburghfoundation.org/anchorpoint
Read about the Small and Mighty initiative