Learning, Then LeadingSuschak carries on lessons from rewarding New Philanthropic Leaders program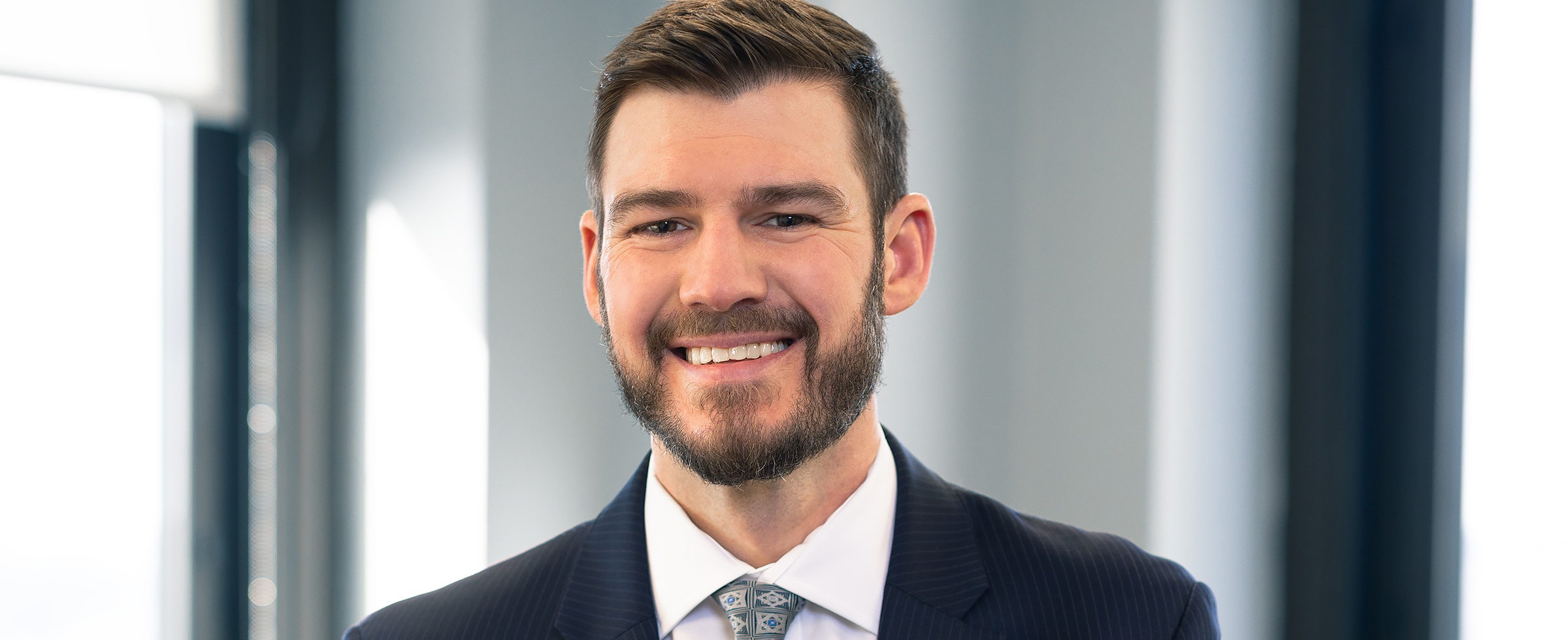 Jeremy Suschak is a certified financial planner, financial advisor and the head of business development at DBR & CO Wealth Partners. He focuses on building relationships to help corporate partners, network partners, private institutions and private clients accomplish their goals. Jeremy and his expertise provided a fine skill set as part of our Foundation's New Philanthropic Leaders (NPL) cohort.
Created in 2018, NPL was designed to introduce a group of up to 25 young professionals in the 25-40 age range to the power of philanthropy and the grant-making process with the goal of improving the Pittsburgh community.
Jeremy shares how rewarding the experience was and how the fellowship his group developed continues.
---
When you first learned about the NPL program, what piqued your interest?
I just loved the whole idea. I love Pittsburgh, and I've always felt that it's important to support the community I live and work in every day. To have an organization like The Pittsburgh Foundation put so much thought into organizing a formal yet fun program that allows you to better understand the challenges many of our neighbors face every day and how I can team with others to make a positive impact. I just thought was a great opportunity and something I couldn't pass up.
What was your first meeting like?
So, our group had two "first meetings" due to the COVID-19 pandemic. We were all set and ready to hold our first meeting in March of 2020 and then COVID hit. At first, we weren't sure if our NPL group would proceed as planned, however the Foundation quickly adjusted to offering a virtual program with the option of meeting in person in 2021, if possible. Just like everything else at the time, it was a little different, but our first virtual meeting was a lot of fun. The Foundation provided gift cards for everyone to order their favorite take-out option and we held a zoom meeting with favorite adult beverages encouraged. Even over Zoom, [Director of Strategic Projects and Foundation Initiatives] Emmie [Calland] and [Program Officer for Healthy Children & Adults] Chris [Ellis] did a great job of helping our group get to know each other and help us understand what we were about to accomplish through our participation in NPL.
Then in 2021, Emmie and Chris organized our group again because the Foundation  generously offered to allow us to complete NPL via a combination of in-person and Zoom meetings. Due to the circumstances, our second "first meeting" was again via Zoom, but it was a lot of fun the second time around as well. It was different from the prior year, because this time we started to discuss the specific ways our group would like to work together to make an impact.
What surprised you most about your cohort [or cohort members] and how did everyone coalesce around particular issues? What issues did you and your group choose to address?
I can't say that it was totally surprising, but I was impressed with how quickly we gelled as a group. I think this is a credit to the Foundation staff in how they communicated so well with us during the pandemic and leading up to us getting started as a group. I think the common bond we all shared in handling the challenges of the pandemic combined with everyone's strong desire to learn how we can work together to help local nonprofit organizations support an issue we collectively felt was important really brought us together. The Foundation made it possible for each member to reflect on what issues and causes are important to us personally, and, in turn, facilitated a process in which we worked together to determine where we can have the greatest impact. Ultimately, as a group we found there was a common thread that we felt strongly in supporting the growth and development of children and teenagers through K-12 education and literacy, as well as finding ways to help address racial injustice, so we dug in and focused our grantmaking on education through the lens of racial justice. Through and extensive vetting process led by [the Foundation] we provided funding for 1Nation, Bible Center Church and ARYSE. Personally, I was inspired by the passion the leaders of these organizations have for their mission. Being able to play a part in supporting their mission as a team was extremely fulfilling. 
Have you kept up with any of your classmates and what types of things have you carried on from the experience into your own work?
Our group has kept in touch! We've had a few happy hours this summer where we have shared a few drinks and caught up. We also plan on participating in the NPL alumni events the Foundation has planned for future NPL cohorts. I look forward continuing to share my experience with future NPL groups and staying connected. From what I've learned, and the relationships built through NPL, I've committed to continuing to support the organizations we provided grants, too. Seeing the impact that not only the funding for these organizations has for their respective missions, but the value you can have in making an introduction for them or sharing their message and mission. It's made a real impression on me and I'm being proactive going forward to support causes that are close to my heart by using what I have gained from NPL.
What would you say to other young Pittsburgh area professionals who might be considering joining the New Philanthropic Leaders program?
If you have a passion for supporting your community and causes you care about, are interested in learning more about the funding and grantmaking process, as well as working together with a team then I can't imagine a better way do it than NPL. In addition to everything I learned throughout the process, and making new friends, it was incredibly inspiring to work with and build relationships with the leaders and staff of the organizations we provided grants for. I'm grateful for the experience and what I learned from the entire process.