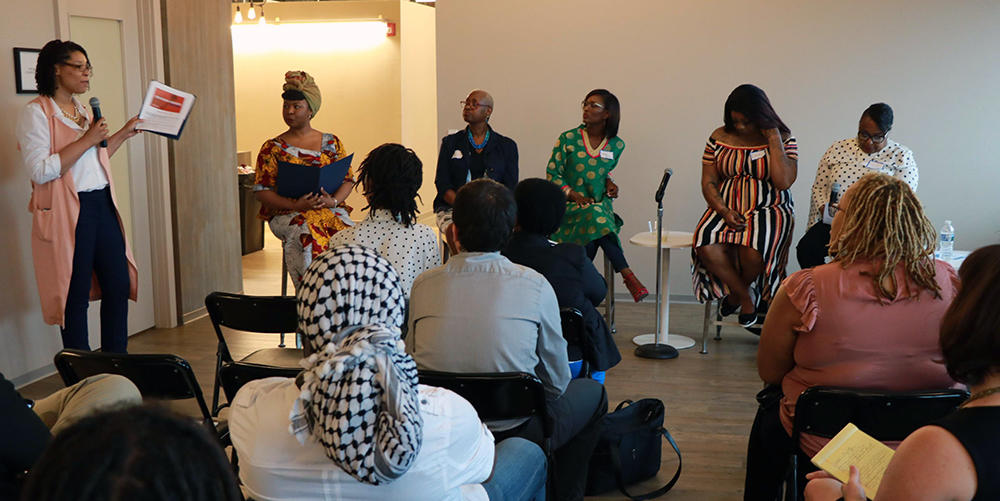 When Small and Mighty was launched in 2016, we knew that critical, small grants alone would not be sufficient to help some nonprofits fulfill their missions. Small organizations are valuable assets in underserved communities, yet face significant challenges to developing capacity, achieving stability and sustaining and enhancing service delivery. Typically, they have solid credibility with the people and neighborhoods they serve, but are often less visible outside of their geographic areas. Even if organizations are known, concerns about their small size may overshadow their unique strengths, resulting in less support from funders and less engagement with policy makers.

"More Than Money" is our intentional effort to raise the visibility of small nonprofits and provide experiences and resources beyond the grant dollars they receive from the Small and Mighty Grants program. From surveys of participating nonprofits, we learned how they would like to see the program grow and develop.  Some ideas included: 
Grant writing workshops to improve funding prospects.

Networking opportunities to build connections with peers and funders.
Peer-to-peer learning to figure out how other small organizations navigate challenges.
These ideas have been developed into workshops and events to enhance the Small and Mighty program. Additionally, we  leverage the Foundation's robust communications networks to share the work of Small and Mighty grantees, providing more visibility and recognition for the important role that they play in making Pittsburgh a place where all residents can thrive.
"MORE THAN MONEY" EXPERIENCES 
 
Grant Writing Workshops
In Fall 2017, the Foundation offered four, free grant writing workshops through our partner, Program to Aid Citizen Enterprise (PACE) which has extensive experience supporting the organizational growth and development of small nonprofits.  These informative, fun and interactive workshops were designed to introduce nonprofits to fundamental grant writing concepts and practices such as building a case for support, budgeting and measuring success. Forty-two individuals representing 37 organizations attended these sessions. 
Networking Event
In Feb. 2018, we hosted our inaugural Small and Mighty networking event at AlphaLab. We have consistently heard about the limited opportunities for small nonprofits to connect with peers and foundation staff. In response, we held this event as an opportunity for grantees to meet and greet their peers, become better acquainted with various members of The Pittsburgh Foundation staff and to get more comfortable with forging relationships with other local foundations. Grantees got to meet and connect with their fellow cohort members and others in the foundation community.

Mobilize Your Mission
In June 2018, we hosted a panel discussion and strategy session featuring past and present Small and Mighty grantees to increase participant knowledge about ways to develop their services beyond those they deliver. Panelists shared their experiences and perspectives on the importance of engaging elected officials and other system leaders. They provided suggestions for how small nonprofits can forge partnerships to foster change for the people they serve. 
"Thank you for dreaming up, organizing and pulling off the Small & Mighty networking event in spectacular fashion. Your intention to support your grantees beyond the grant check, to help them see that their work is valued, and to create a relaxed atmosphere where we all got to meet and learn about each other seemed beautifully realized -- it inspired me."
– Jake Goodman, Opportunity Fund