Meet Pittsburgh Foundation scholar Maya MaurerA University of Pittsburgh student discusses her experience with the Foundation.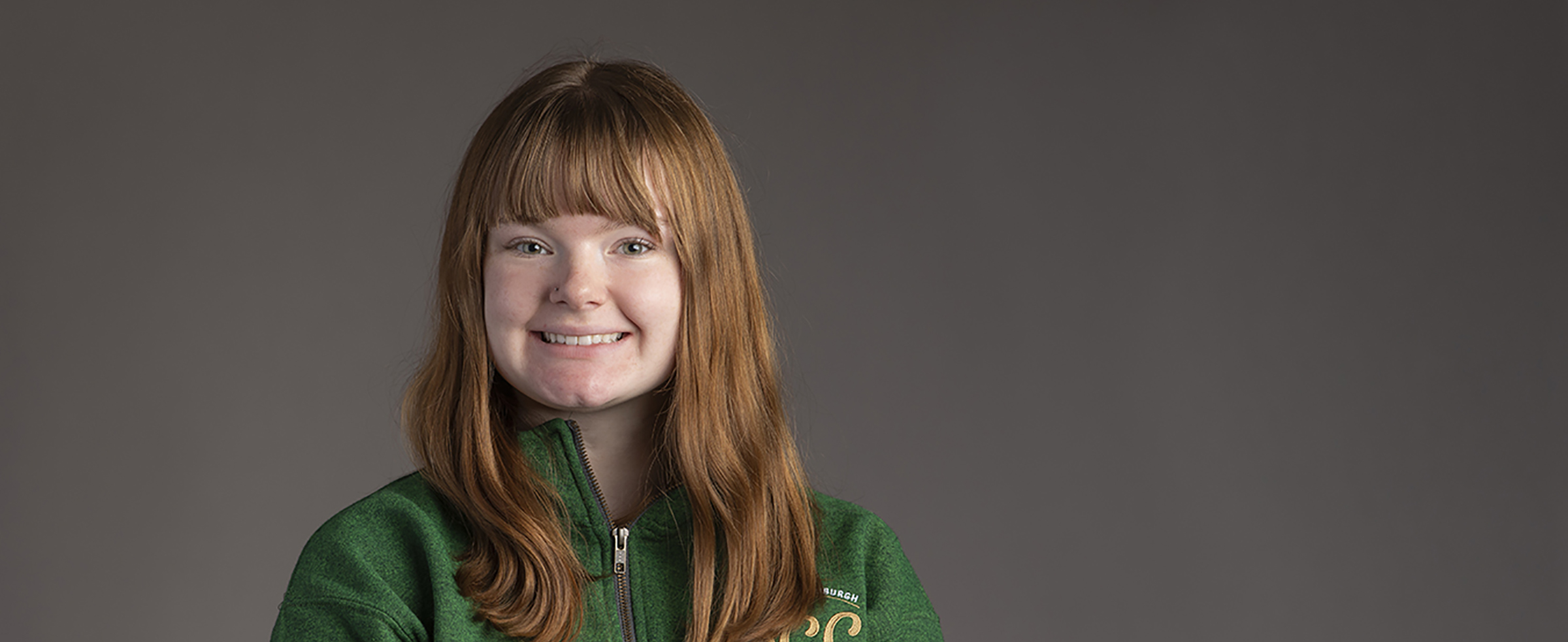 The Pittsburgh Foundation works with numerous local organizations and donors to offer hundreds of scholarship funds that support educational pursuits for students young and old. Maya Maurer is a student at the University of Pittsburgh and has been awarded by the Learning Fund and the Lillian Gorell Scholarship Fund as she completed her studies at the university. Maurer discusses her experiences with The Pittsburgh Foundation and how its scholarship funds helped her find financial stability.
"I've always been interested in behavior. I was drawn to the biology of behavior, which led me to the study of neuroscience. And then I began to take courses in the psychology department at the University of Pittsburgh and I saw the overlap between the two fields. I'll be leaving the university soon then with degrees from both the Department of Neuroscience and Department of Psychology in the hopes of understanding how the mind behaves.
"My first experience with The Pittsburgh Foundation was when I was in high school. My guidance counselor had provided a big list of scholarships for undergraduates which would help then and now. I then received my first scholarship from the Foundation through the William C. Comptaro Educational Fund while I was still in high school. I definitely have to give credit to my counselor for their foresight!
"These scholarships have been a great reliever of stress for my family and me. The financial aid has allowed me to take out fewer loans and in turn making less of a financial burden for me in the future. 
"The scholarships from the Learning Fund scholarship and the Lillian Gorell Scholarship Fund have also allowed me some peace of mind while I take my courses during the semester. The less worried I am about tuition or expenses, the more I am able to focus on my studies. The little bit of financial security afforded to me by the aid from the Foundation allows me to be committed that much more to my academics, and for that I'm thankful.
"I intend to go to graduate school in the near future to get my doctorate in a field focusing on cognitive functions. In the long-term future I hope to go into academia and possibly even have my own research lab at a university. I'm always trying to look ahead so that way I can lay the groundwork for developments that might happen later on. It's always best to be prepared as much as possible.
"My advice to other students applying to scholarships would be to tell your authentic story, but also to plan ahead. Have goals for what you want to do with your professional life, but don't be afraid if something comes along and disrupts it. Being true to yourself and making your own path, your own story, is the most important thing to developing yourself as a member of academia and the larger outside community."
The Pittsburgh Foundation annually awards $2.8 million in scholarships annually to students seeking financial aid. Information about scholarship opportunities offered by the Foundation, and the scholarship search tool and application, can be found at our website.