Just Harvest Education Fund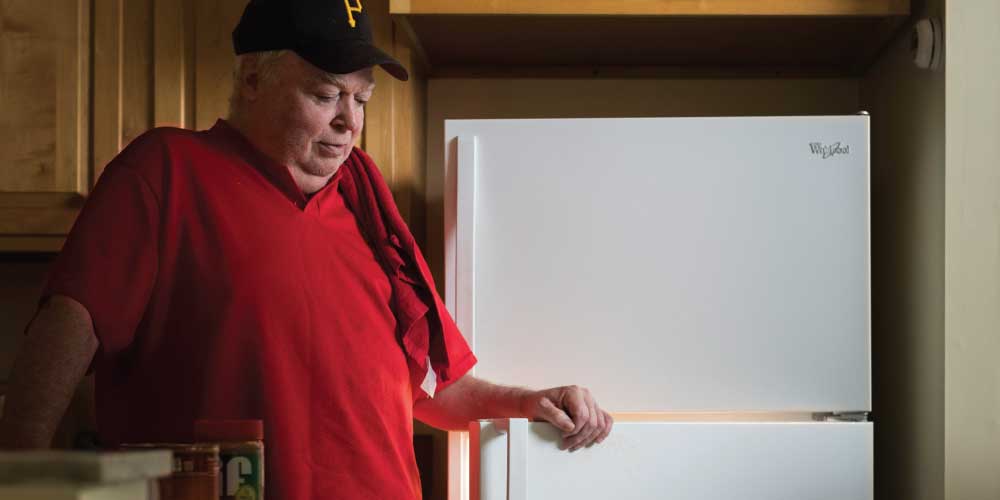 TWO DAYS BEFORE he was released from a long hospital stay, Mark Scanlan realized he was going home to an empty refrigerator, with no food stamps or money to buy food. A 60-year-old resident of the South Side, he left a secure job in food services to care for his mother in New Jersey, who was undergoing chemotherapy. A year later, when he returned to Pittsburgh after her death, he was unable to find work and qualified for food stamps.
Then, as Scanlan was helping a friend move furniture, he fell and fractured his spine. After a months-long stay in UPMC Mercy Hospital and then a rehabilitation center, he tried to reapply for food stamps two days before being discharged.
"I was told that, because I was still in rehab, I couldn't even begin the application process until I was off the premises," he says. 
With no money and no food, he panicked. "It was like standing on the edge of a cliff," he says.
Then a staffer urged him to call Just Harvest, the South Side–based hunger prevention and social justice advocacy organization.
After one phone call, "they took care of the red tape immediately. I had money in my account two days later," said Scanlan.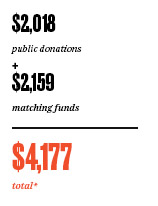 But if Congress cuts the Supplemental Nutrition Assistance Program, "it's game over for tens of thousands of people" says Just Harvest Executive Director Ken Regal, whose organiza­tion helps about 1,200 families each year apply for food stamps, while also providing a tax preparation service to help the working poor get benefits such as the Earned Income Tax Credit and the Child Tax Credit so they can buy food.
"Food insecurity" has replaced the word hunger among advocates, says Regal, because "it's not just about whether people are eating today, but how they feel about their ongoing ability to put food on the table."
And solving emergencies like Scanlan's may only get harder.
Says Regal: "The current public policy environment is as bad for hungry people as it has been in a generation."
Thanks to advocacy by Just Harvest, Mark Scanlan has the food assistance he needs while he recovers from an injury. Just Harvest benefited from the Critical Needs Alert.
Every one of the 97 nonprofits that took part in the May 23 Critical Needs Alert has a significant impact on the community. To demonstrate the difference these organizations are making, we've profiled four, each of which provides basic needs directly to people in their communities. Read their stories here:
Original story appeared in Forum Quarterly - Summer 2017
* Critical Needs Alert totals may change pending final reconciliation of credit and fees.