An appreciation: Donor Bob Heaton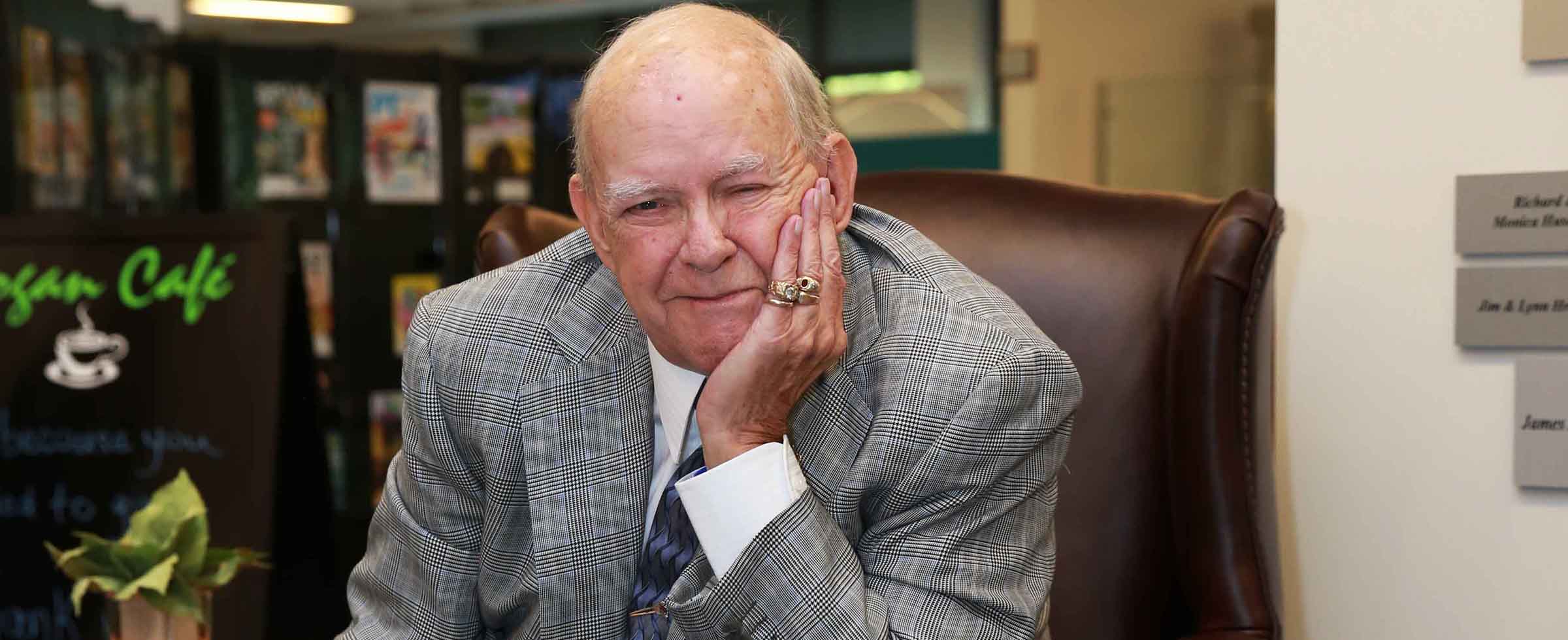 As part of a new series, our staff share their experiences with people who have had a profound affect on not just the Foundation, but on them personally. Here, Vice President, Development & Donor Services Lindsay Aroesty talks about donor Bob Heaton.
This is hard one for me…Bob died on Saturday [Jan. 2, 2021] due to complications of COVID-19. He was  91. He'd been sick for many years, however, and his daughter, Leanne, had been caring for him full-time. The last time I saw Bob was with Leanne in May 2020. I drove up to Butler and we met in a parking lot and ate lunch at Red Lobster and chatted with the windows down. We caught up on how everyone was doing during the pandemic and I did a fund review. Bob was in pretty good health at the time and was laughing and jabbering with me. He was a character who could win anyone over with his great personality and quick wit.
Born and raised in Butler County, Bob was a true gem of a man. Most of his career was spent running a funeral home in Butler. He then started a successful real estate company in Homeacre-Lyndora. I'd characterize him as loyal, successful and kind. It's hard to sum up how much Bob meant to me. Just sitting with him and listening to his stories was an immense pleasure. Bob was humble, smart, wise, a true gentleman. He was intensely loyal to his family, his work and his roots.
Bob was celebrating his 90th birthday in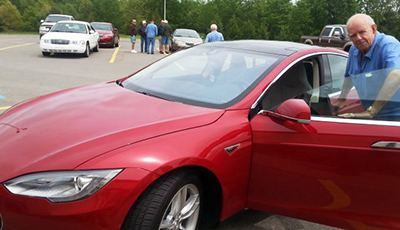 hospice in Florida in 2019 when he received word from his doctors that his cancer had reached the terminal stage. In typical Bob fashion, he made a full recovery, left hospice and told his daughter that he wanted to "go home" and he resumed his full, robust social calendar, which focused primarily on helping others.
In March 2020, Bob and Leanne called to set up a meeting. What we thought was a plan to review his deferred gift wound up being a desire for Bob to set up two new funds during his lifetime. He handed me a $500,000 check to establish two new funds: $400,000 would go to a scholarship fund – the Robert R. Heaton Scholarship Fund – for Butler County residents attending traditional or nontraditional schools that were needs-based. The other was the Robert R. Heaton Butler County Assistance Fund, a donor-advised fund to provide support to human service organizations that are guiding Butler County residents dealing with crisis situations like medical emergencies, damage from natural disasters or basic needs, such as the need for new appliances. Bob had helped establish a similar program already at the Jean Purvis Community Health Care Center and the new fund would supplement it.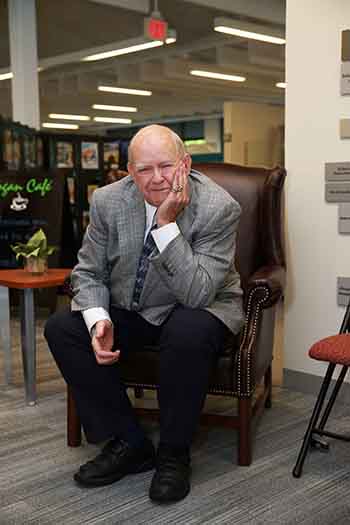 He would tell you his sole purpose in life was helping those around him and how important it was for him to give back to those who helped him succeed. Back in 2015, Bob made a leadership gift of $1 million to renovate a Butler Community College library, which was subsequently renamed as the Heaton Family Learning Center. He had been awarding scholarships and assistance grants to Butler County residents as well.
When I contacted Leanne following Bob's death, they were glad he was no longer suffering. But he was such a fixture in their lives so his  passing remained so hard on them. Every time I walked into a restaurant with Bob, so many people would come up and say hello and greet him. He gave so much of his success to others throughout his career, so he had a lot of fans, including a huge one in me. He had been using a walker since I met him 10 years ago and yet, every time I arrived, he'd open my car door and pull out my chair when I went to sit down at the table. He did this even though these simple tasks were physically difficult on him. Those courtesies and examples of thoughtfulness were hallmarks that I will miss.  I hope I have the opportunity to join his family in celebrating his life once COVID clears.
Learn more about Bob's remarkable life in his obituary which appeared in the Butler Eagle.