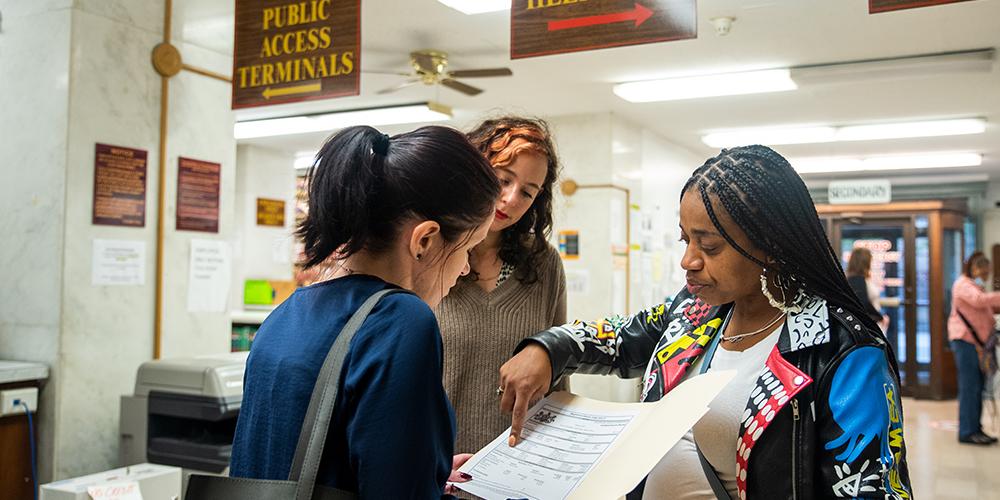 The share of renters in Allegheny County has been growing over the past two decades. Renters tend to have lower incomes and are disproportionately Black. Many thousands of renters in Allegheny County are facing housing insecurity due to insufficient wages, underemployment, increasing cost of rent, long wait lists for housing assistance, unsafe living conditions, discriminatory rental practices and threat of eviction. Evictions often lead to homelessness. In Pennsylvania, landlords have a legal duty to provide their tenants a living space that is safe, sanitary and reasonably comfortable. According to the City Planning Department, there is a supply gap of 11,126 units at 50% Area Median Income (AMI) or below with the most severe gap (8,200 units) facing households earning less than 30% AMI.
Through our grantmaking, we are interested in services and activities that: 
Support or fill gaps in a county-wide eviction prevention system for those earning less than 50% AMI that includes rental, legal and resource navigation services, mediation, landlord and tenant education and tenant advocacy.
Expand service coordination or fill service gaps for those living in transitional housing and/or facing unexpected loss of housing. This includes programs providing housing navigation, furniture storage and moving expenses.
GRANT CYCLE
APPLICATION DEADLINES
Spring grant cycle
March 24, 2023 by noon
(for funding decision by June 14)
Fall grant cycle
July 18, 2023 by 5 p.m.
(for funding decision by Nov. 1)
 

CONTACT: 

Jane Downing

Senior Program Officer, Economic and Community Development


downingj

[at]

pghfdn.org

 
Back to Basic Needs main page.
Learn more about about grantmaking related to Basic Needs: