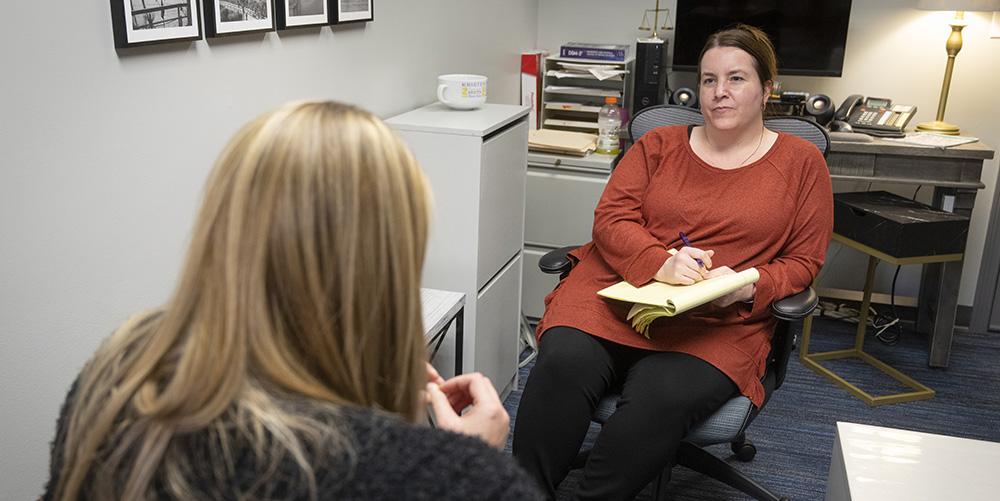 Each year, one in five Americans will experience a mental illness.  Despite advances in treatment, there is evidence that adults and youth experience barriers to care and that racial disparities are persistent. These barriers and disparities have been exacerbated by the COVID-19 pandemic. We aim to support the mental health needs of residents by ensuring access to quality, affordable and culturally responsive mental health services, and both formal and informal community supports. 
Specifically, we are interested in programs that:
Connect people with formal helping systems, such as community based mental health centers or credentialed providers. 
Connect residents with informal peer and/or volunteer-led mental health supports.
Minimize the stigma associated with mental illness. 
Reduce the need for crisis services.
Support social/emotional well-being, especially for single mothers, by reducing isolation and fostering supportive connections with peers.
Address the social, financial, logistical and systemic barriers that prevent individuals and families from accessing care and lead to inequitable quality-of-life outcomes by race/ethnicity, gender/gender identity, (dis)ability, etc. 
---
GRANT CYCLE
APPLICATION DEADLINES
Spring grant cycle
March 24, 2023 by noon
(for funding decision by June 14)
Fall grant cycle
July 18, 2023 by 5 p.m.
(for funding decision by Nov. 1)
 

CONTACT: 

Chris Ellis

Program officer for Healthy Children and Adults

ellisc

[at]

pghfdn.org

 
Back to Basic Needs main page.
Learn more about about grantmaking related to Basic Needs: