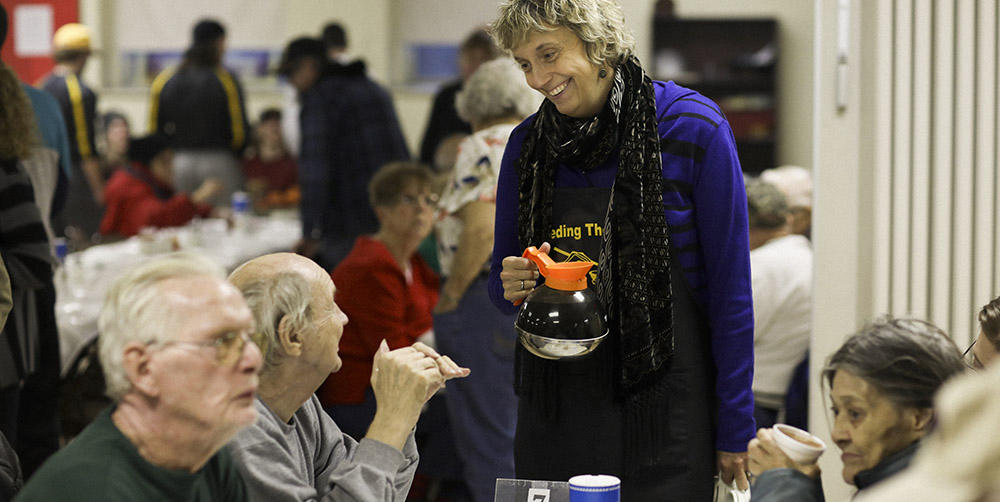 Though western Pennsylvania has experienced a remarkable rebound over the past four decades, not all of us have been able to access the benefits of Pittsburgh's economy. In 2014, The Pittsburgh Foundation committed to ensuring our work helped build on the idea that none of our neighbors should be left behind. According to the U.S. Census, 11 % of Allegheny County residents live below the poverty level. About one-third of Pittsburgh's regional population lives at or near poverty, subsisting on annual household wages of $50,000 or less for a family of four. These families are just one car accident, job loss or health emergency away from financial disaster.
A 2014 Urban Institute study, Poverty and Income Insecurity in the Pittsburgh Region, was commissioned by The Pittsburgh Foundation to explore the causes and threats of poverty and income insecurity. We also relied on other research indicating that youth ages 12 to 24 and single women raising children are among the groups in our region at greatest risk of poverty. These two groups are the focus of research and grant-making efforts at the Foundation. Our Foundation has also conducted original research focused on the unique challenges facing  youth involved in the juvenile justice system and single women raising children in our region. Black and Latino people, refugees and immigrants, the elderly and people with disabilities, including veterans, are especially vulnerable to poverty and income insecurity, the report found.
The Foundation now dedicates about 60% of its discretionary grantmaking to programs and initiatives that impact communities that have dealt with disinvestment. In addition to our competitive grant-making process, we also instituted the Small and Mighty grants program, which supports small, community-based organizations that work directly with vulnerable populations in their own neighborhoods, and the Social Justice Fund, which provides operating and project support to organizations fighting systemic racism, injustice and other causes of persistent and intergenerational poverty. In 2020, our Grantmaking for Racial Justice Fund awarded $1.74 million to organizations and collectives that are led by and serve people of color.
Through our Critical Needs Alert online giving events, we enlist the entire Pittsburgh community in making sure that basic needs—such as food, housing, child care, transportation and physical and mental healthcare needs—are met. From 2013 to 2020, Critical Needs Alerts have raised $8.7 million from our donors[KJ1]  and the public. Learn more about Critical Needs Alerts and the organizations it funds. 
read more: 
learn about basic needs ORGANIZATIONS IN OUR COMMUNITY: