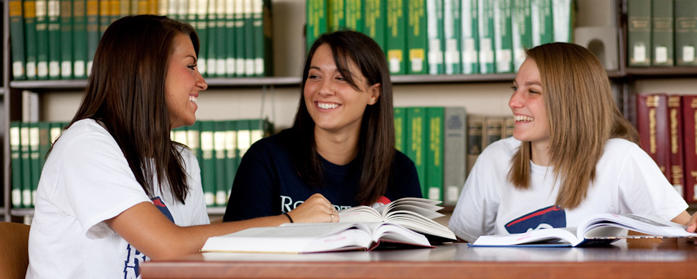 Scholarship Funds benefit students throughout the United States. Most frequently, donors establish funds that assist high school seniors seeking post-secondary education. There are, however, funds that focus on college, graduate or technical school students who are pursuing specific areas of interest. Donors may choose the type of assistance they would like to provide, such as helping to pay tuition or purchasing school-related items such as books and computers. Some funds have been created to assist elementary school children in obtaining music lessons.
"Our Scholarship Fund at the Foundation helps us support promising young students who need financial assistance in order to seek a higher education. We met some of the recipients. It was a wonderful experience - they had a gleam in their eyes and great academic potential. That makes it all worthwhile."
--JUSTIN AND FLO JOHNSON
Contact us today.
For more information about establishing a scholarship fund, please contact us at 412-394-2630 or  via email: 
development [at] pghfdn.org (email us)