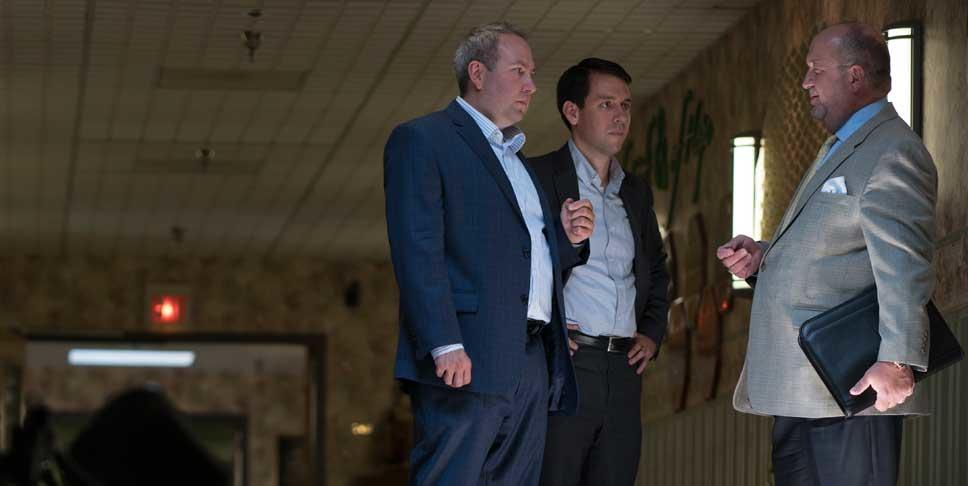 Donors often request that contributions be managed by their own financial advisors. In an effort to accommodate these requests, The Pittsburgh Foundation evaluates each potential advisor. A thorough due diligence process is the first step in joining our Third-Party Investment Manager program.
Once it is determined that the advisor has a sound investment approach and is able to manage assets within the guidelines set forth in our Investment Policy Statement, he or she is presented to the Investment Committee for approval. Upon acceptance by the committee and after meeting the initial requirements to be on the platform, the advisor is then authorized to manage assets of The Pittsburgh Foundation.
This reassures donors that their assets continue to be managed by professionals they know and trust, while also rewarding advisors for maximizing an assets' grant-making potential.
Local investment advisors are currently approved with the following firms:
AllianceBernstein
Baird
BNY Mellon
Buckingham Strategic Wealth
Cardiff, Provins and Angel Wealth Management
Coghill Investment Strategies
Confluence Financial Partners
CooksonPeirce Wealth Management
D.B. Root and Co.
DiNuzzo Private Wealth
Easterly/Snow Capital
FNB Wealth Management
Fort Pitt Capital
Fragasso Financial Advisors
Goldman Sachs
Guyasuta Investment Advisors, Inc.
Henry H. Armstrong Associates
Henry Wealth Management
Hirtle Callaghan
Hunter Associates
Interchange Capital Partners
Janney Montgomery Scott
JFS Wealth Advisors
JMS Capital Group
McKinley Carter Wealth Services
Merrill Lynch
Morgan Stanley
Pentony Capital Management
Petredis Investment Advisors
RBC Wealth Management   
S&T Bank
Schenley Capital
Service Wealth Management
Shorebridge Wealth Management
Signature Financial Planning
Spanos Group of Raymond James
Stifel, Nicolaus & Company
UBS Wealth Management
Waldron Private Wealth   
Wealth Management Strategies
Wells Fargo
Wright Associates
Interested in our Third-Party Investment Manager program, or a donor who works with an advisor who would like to become approved on our platform?
Contact us by calling 412-394-2653 or development [at] pghfdn.org (email us) with any questions. You may also fill out the Third-Party Investment Manager questionnaire to get the approval process started: