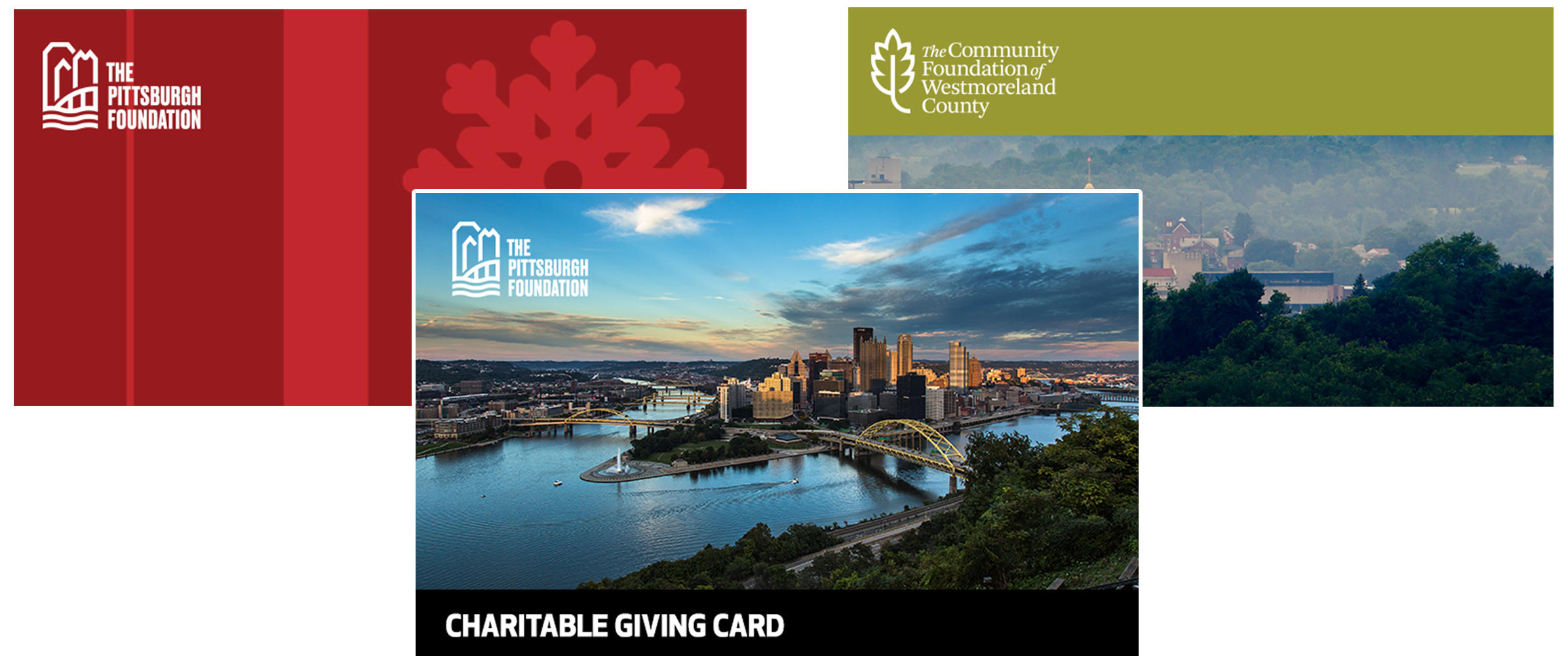 The Pittsburgh Foundation and Community Foundation of Westmoreland County's Charitable Giving Card offers an inspiring and convenient way to give while helping to support the invaluable work of nonprofit organizations in our community. The cards are available for purchase in any denomination ($25 minimum) to share with family, friends and business associates and may be purchased using a valid credit card.
The Charitable Giving Card works like most gift cards -- recipients of the cards may redeem them with the Foundation, directing the charity to benefit. Alternatively, the cards may be presented to any nonprofit organization in western Pennsylvania for them to redeem with the Foundation. The card has a one-year expiration, after which the money received for unredeemed cards is used as part of the Foundation's community grantmaking initiatives. 
Purchase or Redeem a Giving Card
For more information, please call 412-394-2624.